Navenio


Putting an indoor location software business on the map
Navenio's bespoke mobile phone apps use proprietary algorithms, alternatively their software can be embedded into an existing platform.
Their powerful location engine and award winning sensor technology, accurately tracks data over long distances and multiple floors.
The data track is then fused with a plan of the indoor space to create a journey map, that instantly provides accurate and efficient indoor location data for the user.
Create a brand identity and iconography for this innovative tech startup.
Brand Identity
Brand Guidelines
Investor Presentation Templates
Our striking brand identity gives us great confidence when we present to clients and investors.
Tim Weil, CEO, Navenio
The typographic symbol represents the name of the company and the finding and tracking nature of the software.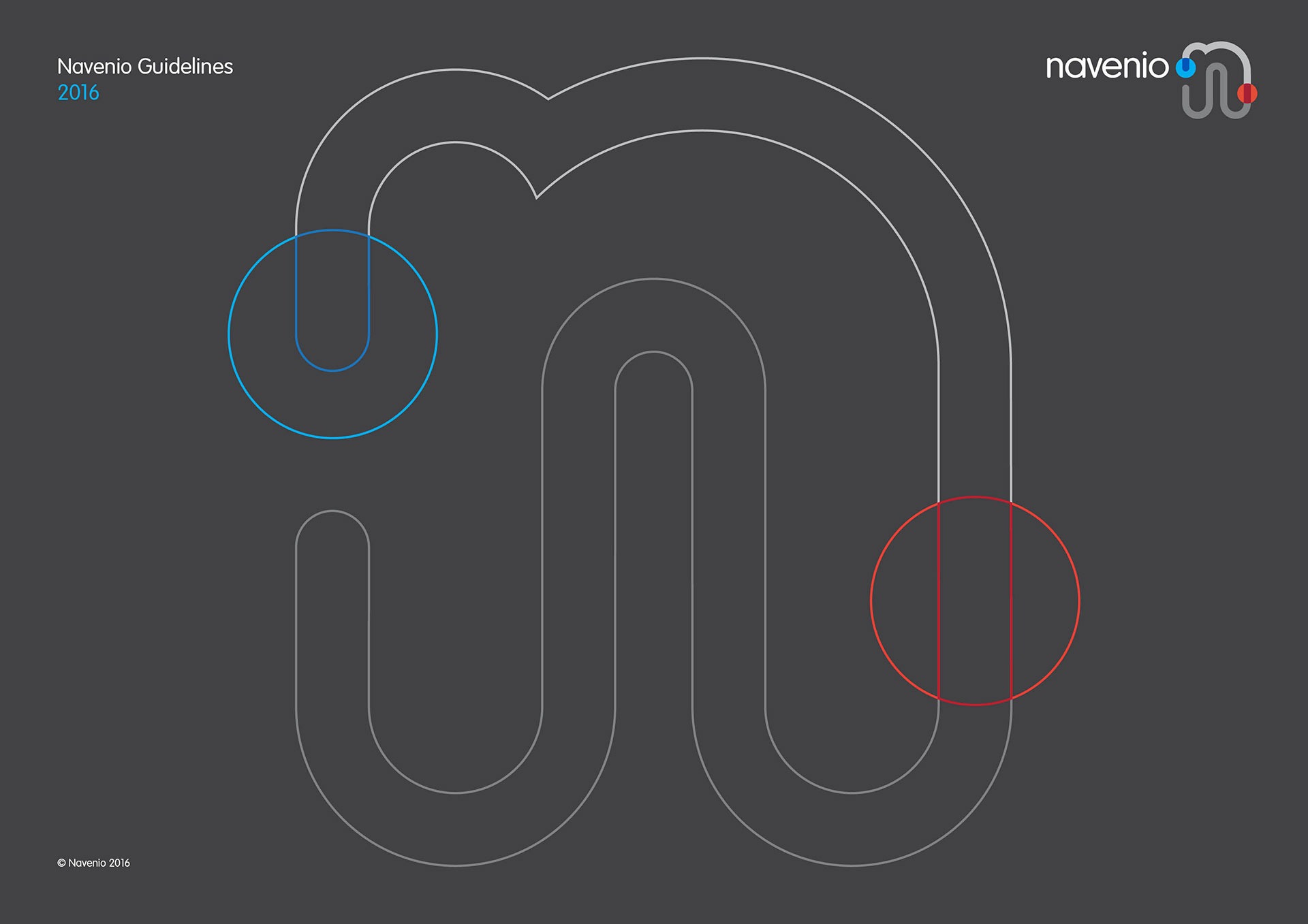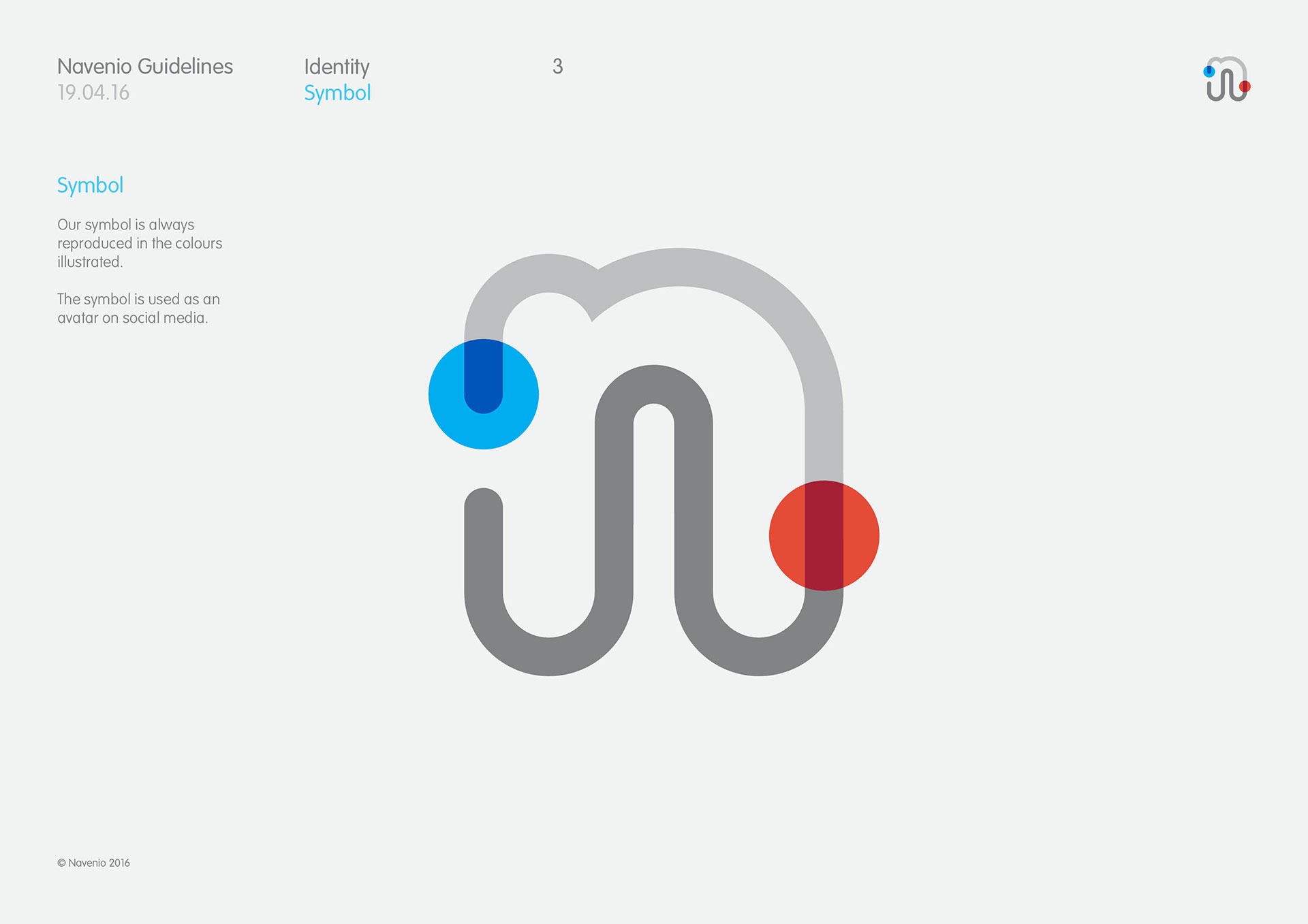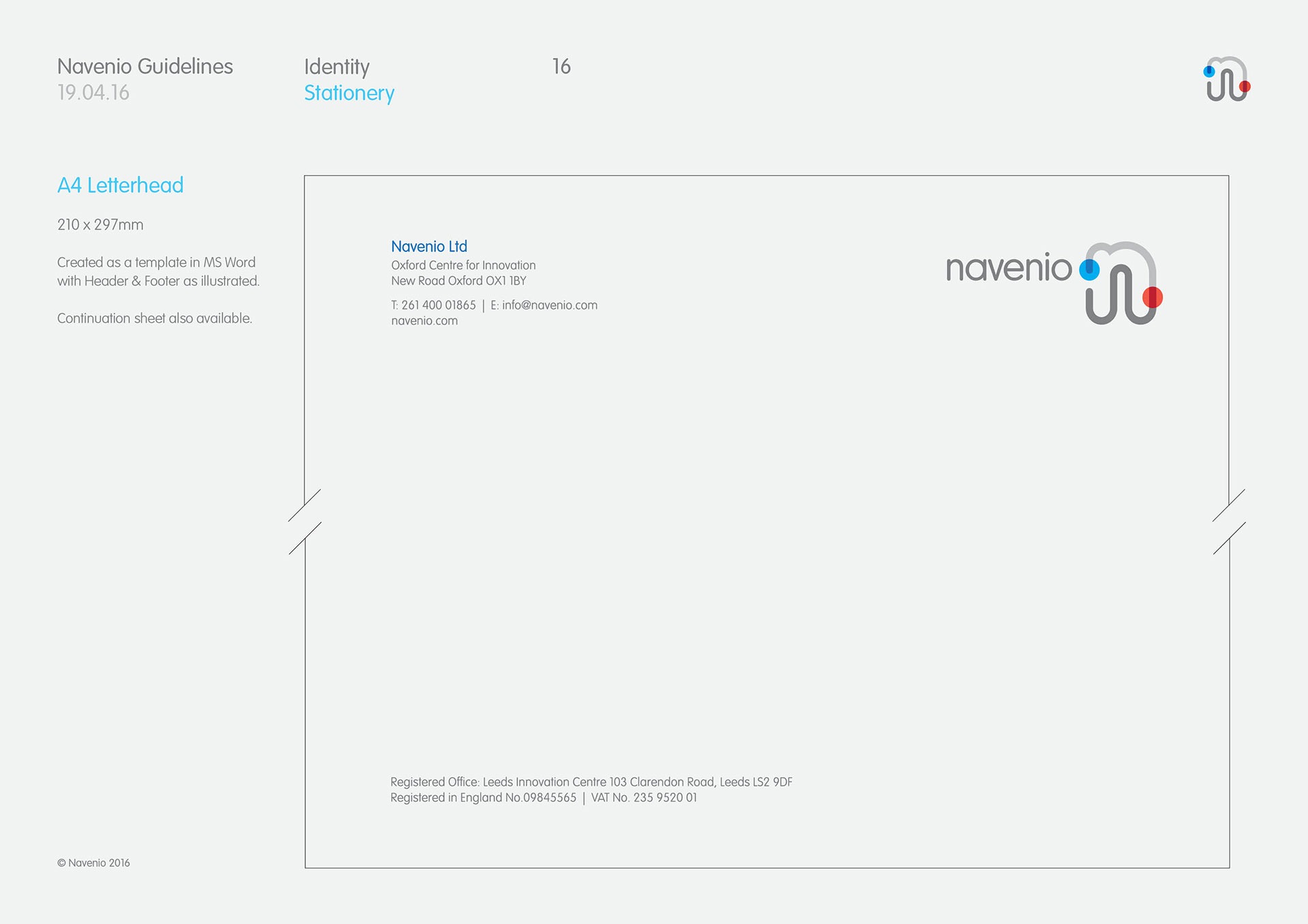 Brand Guidelines helped consistency of collateral for this tech startup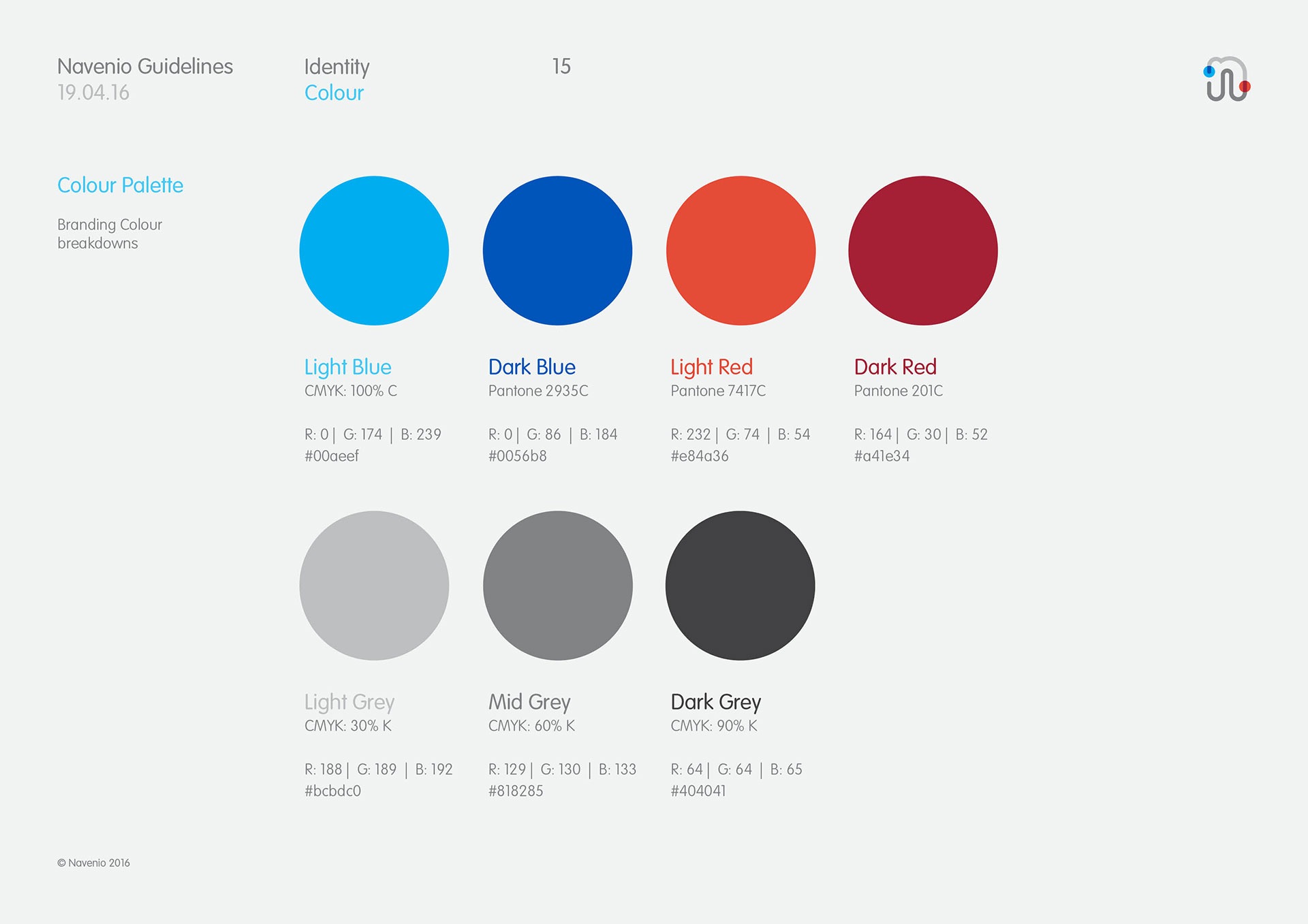 Graphic icons based on the brand identity simply illustrate the Navenio process

Navenio Sector Symbols: Shopping, Airports, Hospitals and Exhibitions
Navenio has been adopted in the Healthcare sector, where patient and staff safety, and maintaining levels of compliance is a constant challenge. It aligned workforce supply and demand to maximise productivity. Location data insight highlighted areas that needed cleaning, incident locations and urgent patient interactions.
Where Navenio has been trialled, workflow and staff productivity has increased to 96%.