LAB282
Accelerating the success of Oxford drug discovery
LAB282 is a £13m partnership, created to identify and develop new approaches to treating serious diseases.
The partners of LAB282 are University of Oxford, Evotec AG, Oxford Sciences Innovation and Oxford University Innovation. They provide funding and expertise to achieve pre-clinical proof of concept for ground-breaking therapeutics.
A brand identity and website is required to launch this innovative initiative.
Brand Identity
Website
Brand Guidelines
Stationary
Print
The professional launch of LAB282 was largely down to the excellent design and implementation – so thank you!
Simon Gray, Head of Marketing, Oxford University Innovation Ltd
The LAB282 name originates from The Oxford Blue Pantone Colour associated with Oxford University. An obvious idea would have been to create an idea based around Pantone Swatches, but we wanted a more original idea to match the groundbreaking nature of this initiative.
A simple but effective symbol presented itself, based upon petri dish samples. Using combinations of 2, 8 and 2, which can be arranged in different ways and still spell out 282. For launch, the idea was animated on a loop and projected behind the speakers to reinforce the new brand.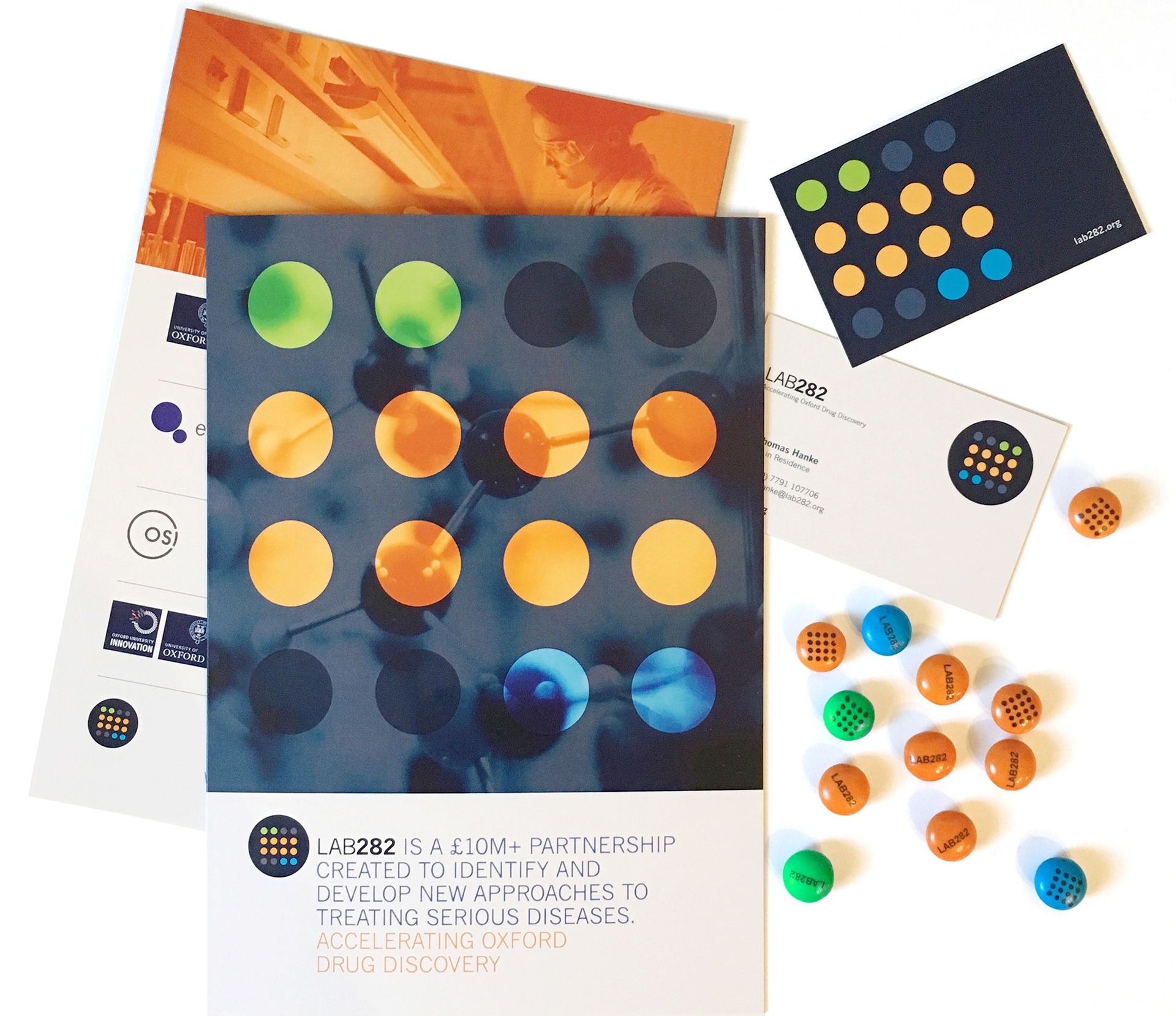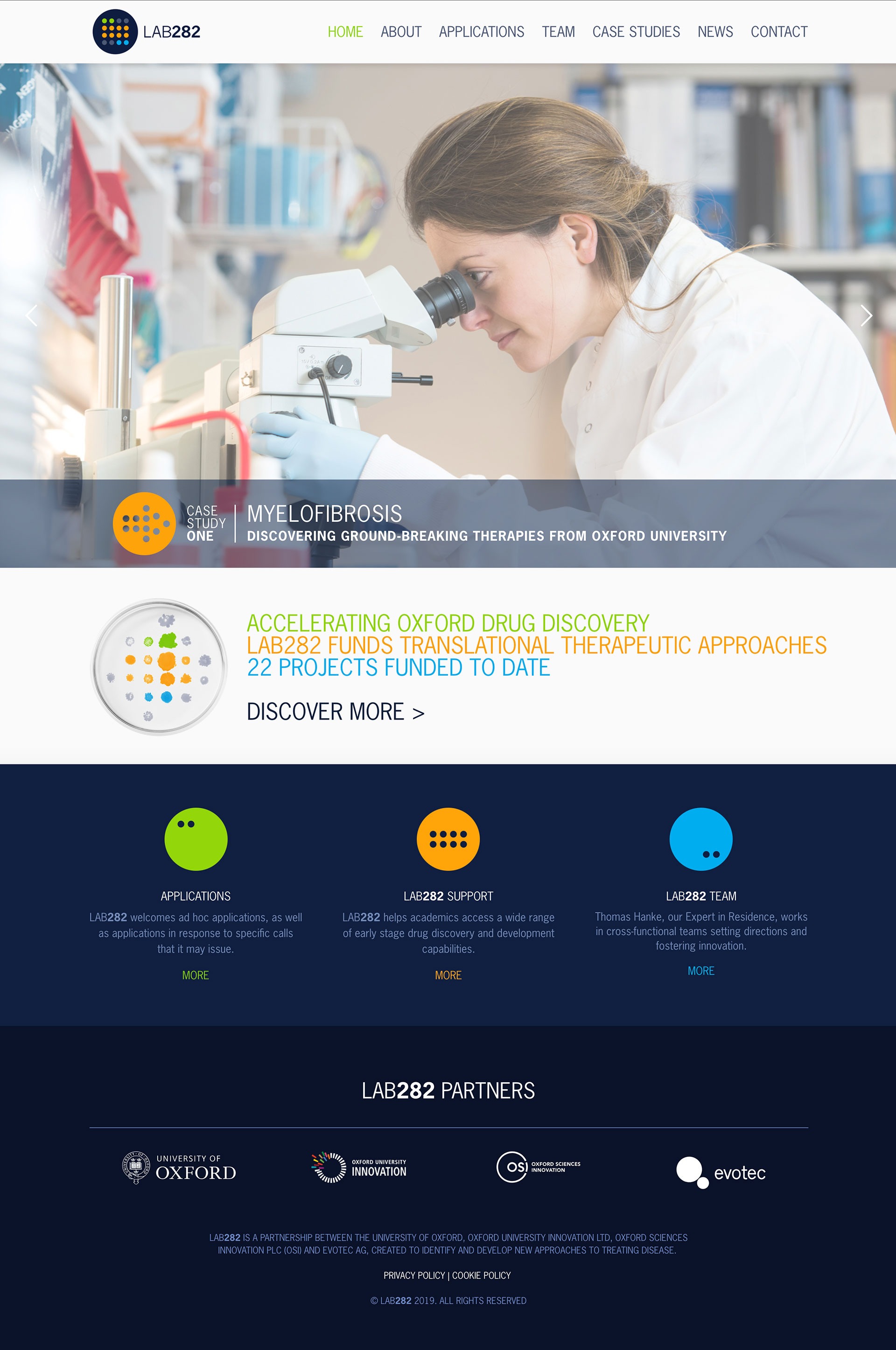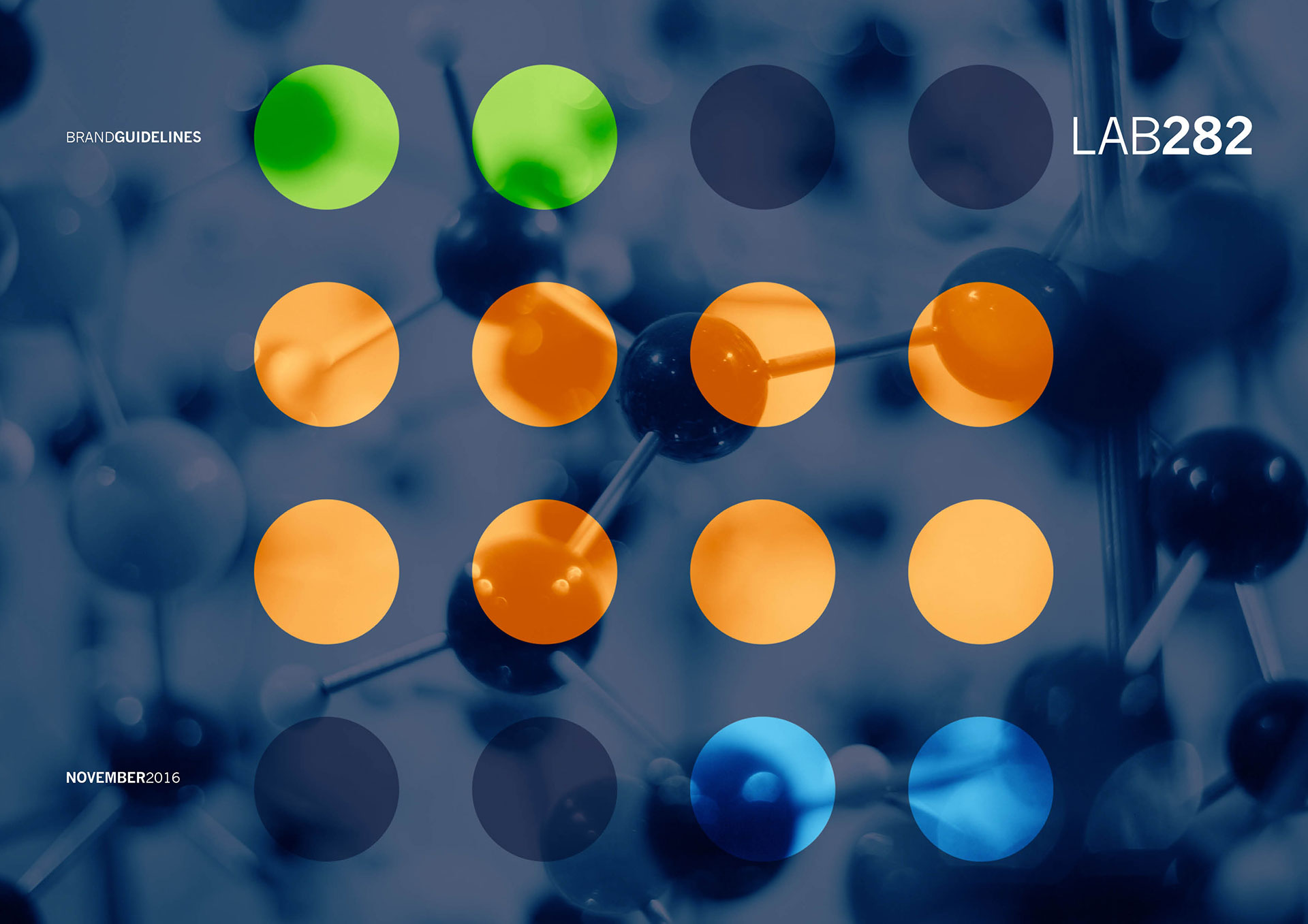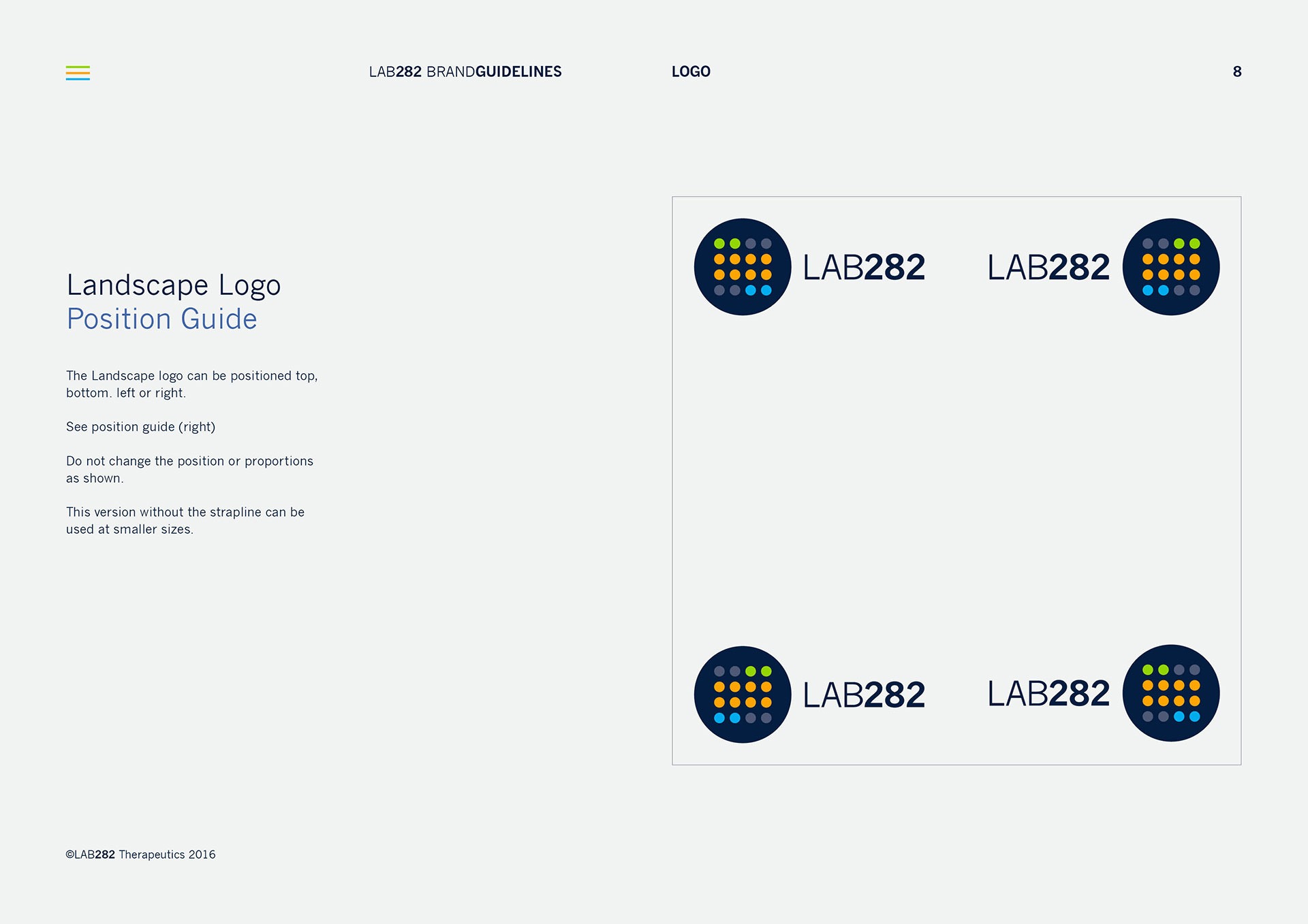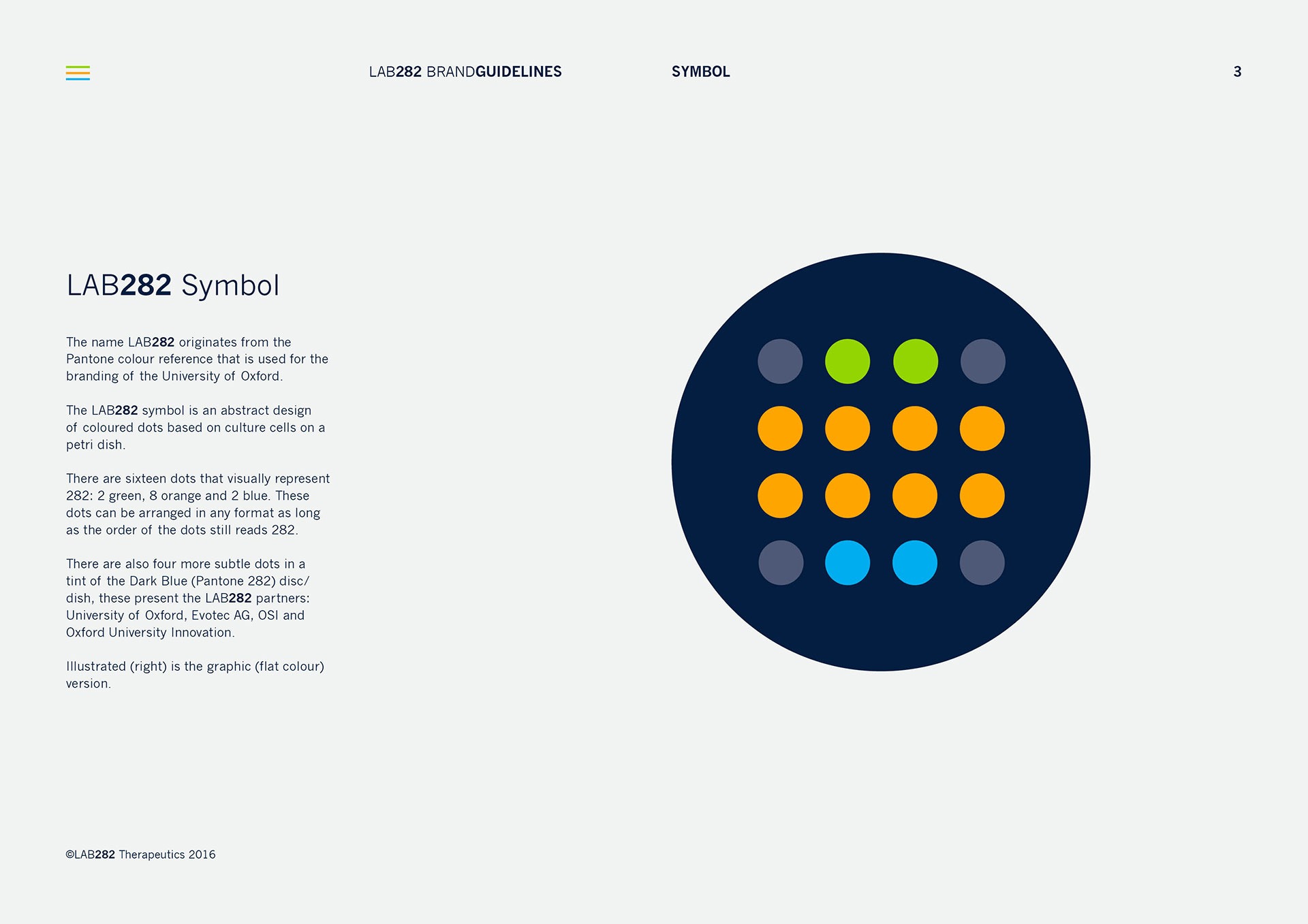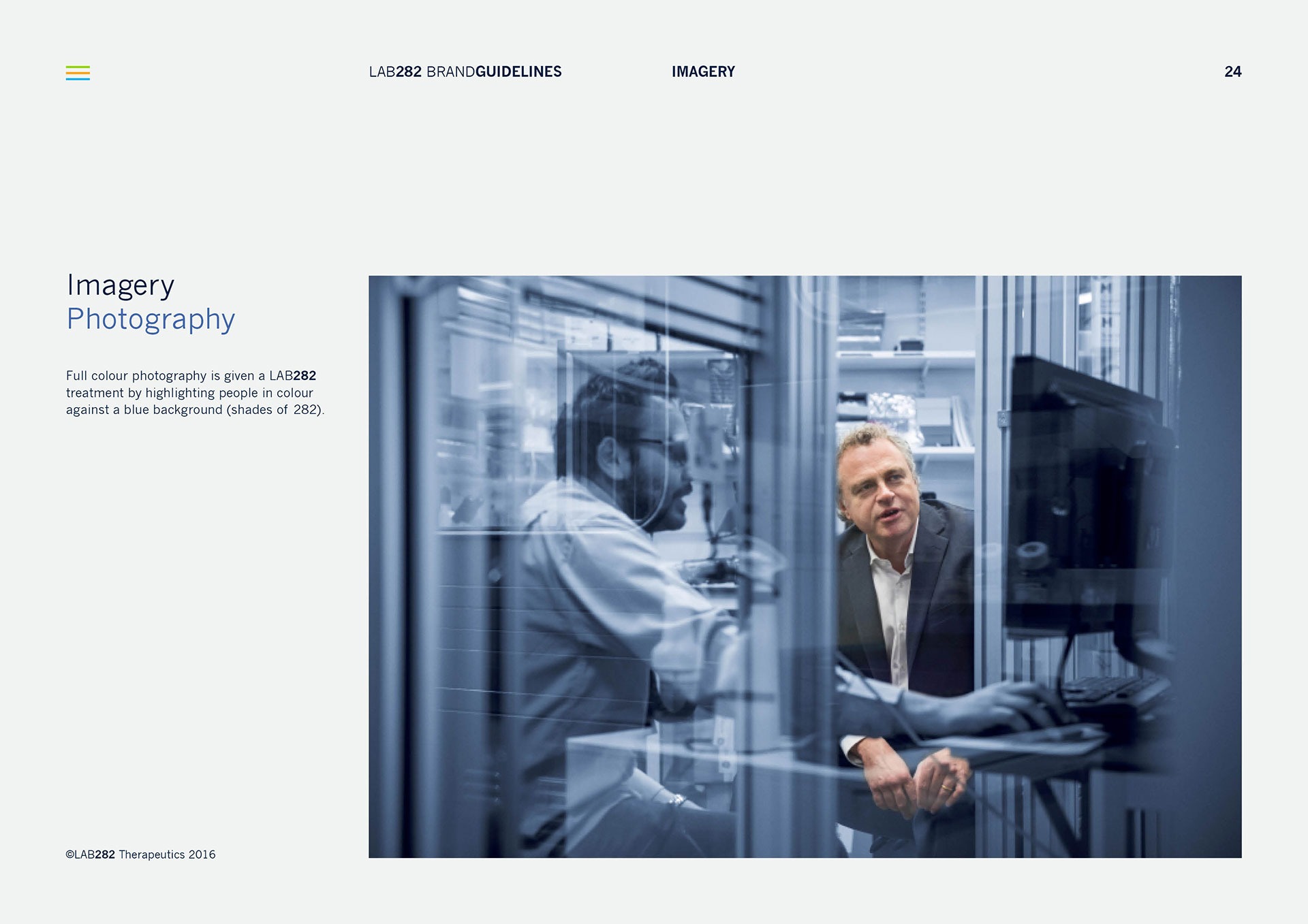 LAB282 has has funded many exciting new discovery programmes. We are currently building a new website to reflect the developing nature of this exciting initiative.