KF Dressage
A distinctive brand for an exclusive business
KF is a small farm located in the Cotswolds, that specialises in breeding British Hanoverian horses.
Create a stylish and subtle mark that we can apply as a brand to everything we do.
Perfect!
Hilary Macdonald, Owner.
A monogram that represents the distinctive profile of the Hanoverian horse.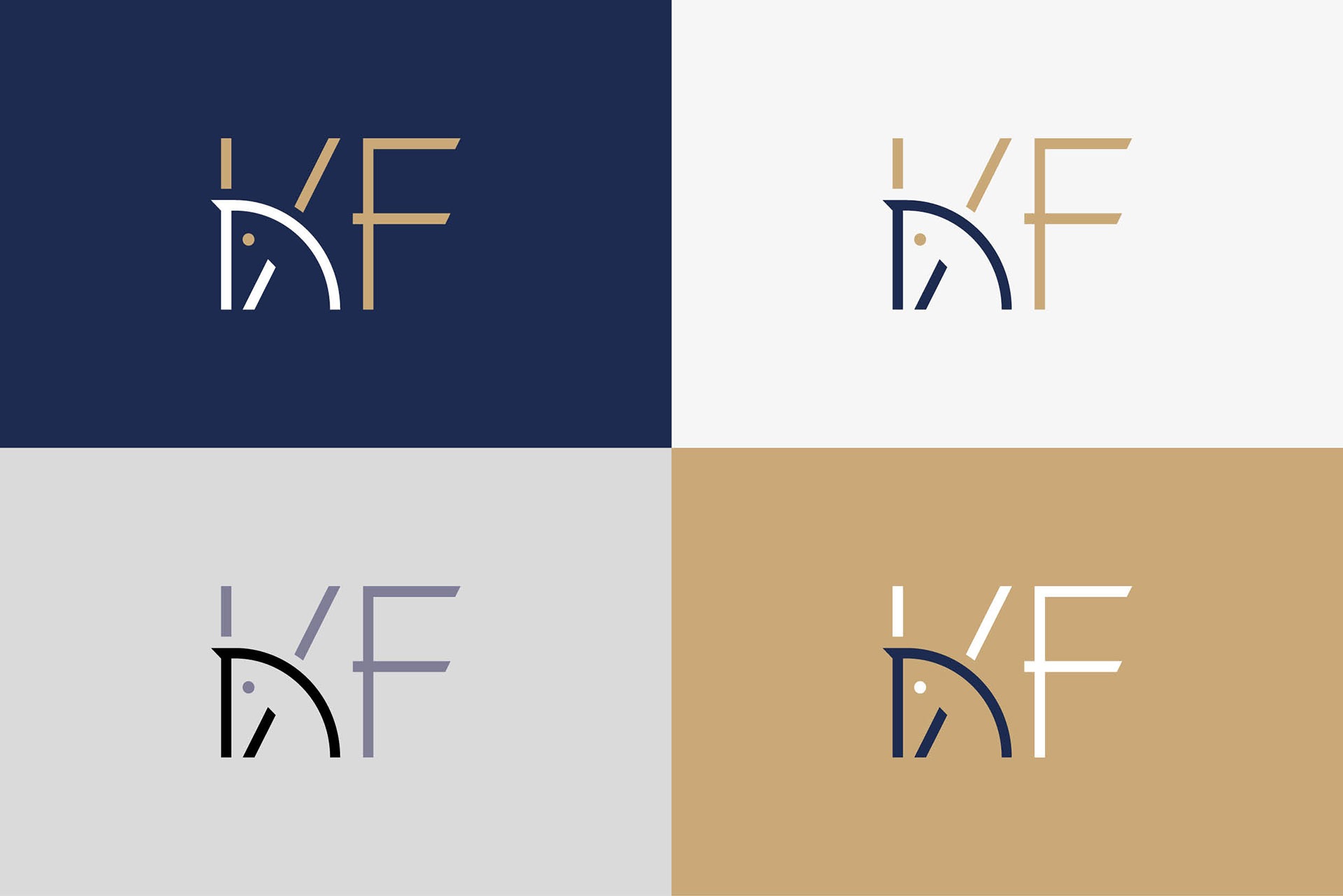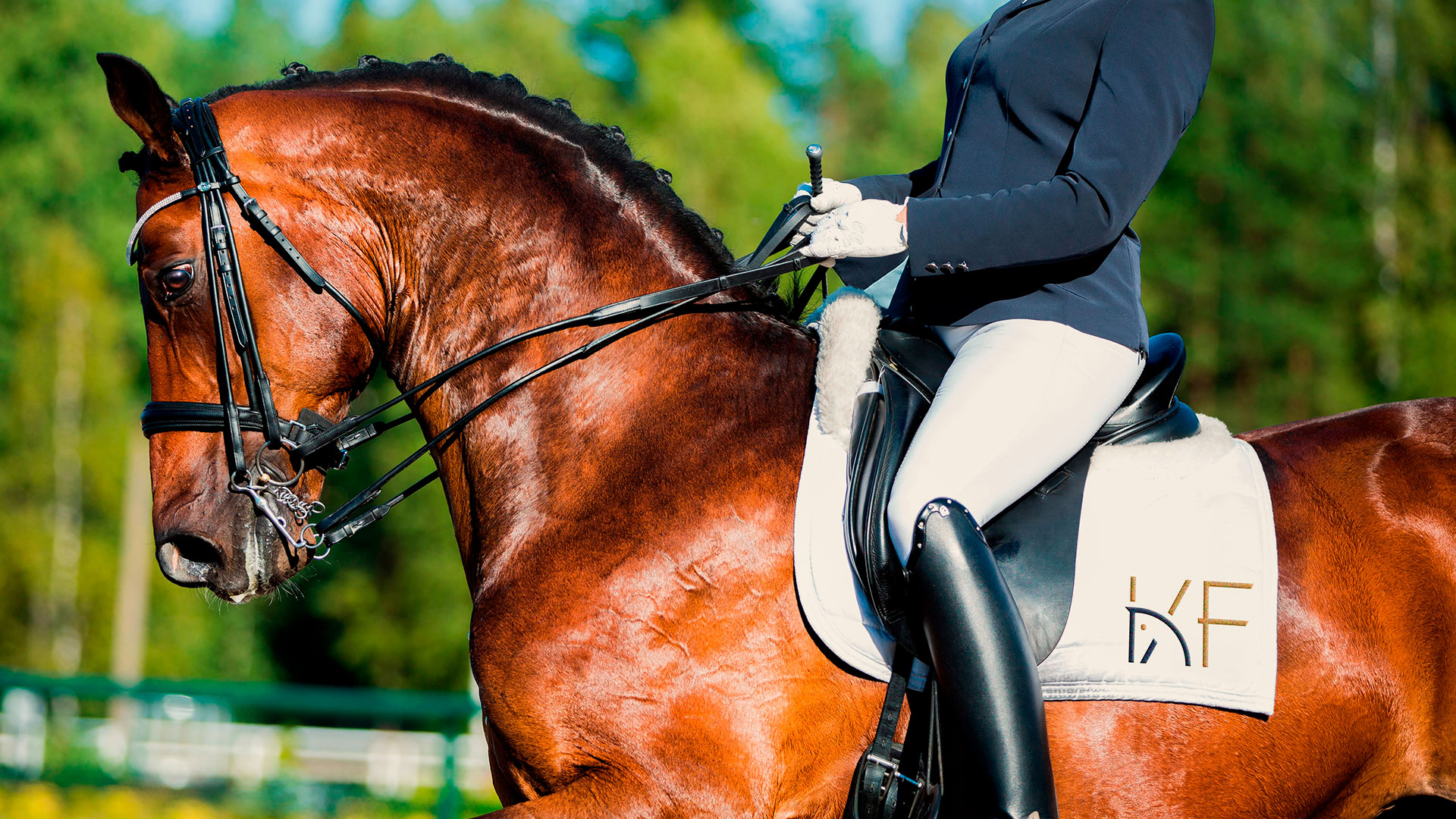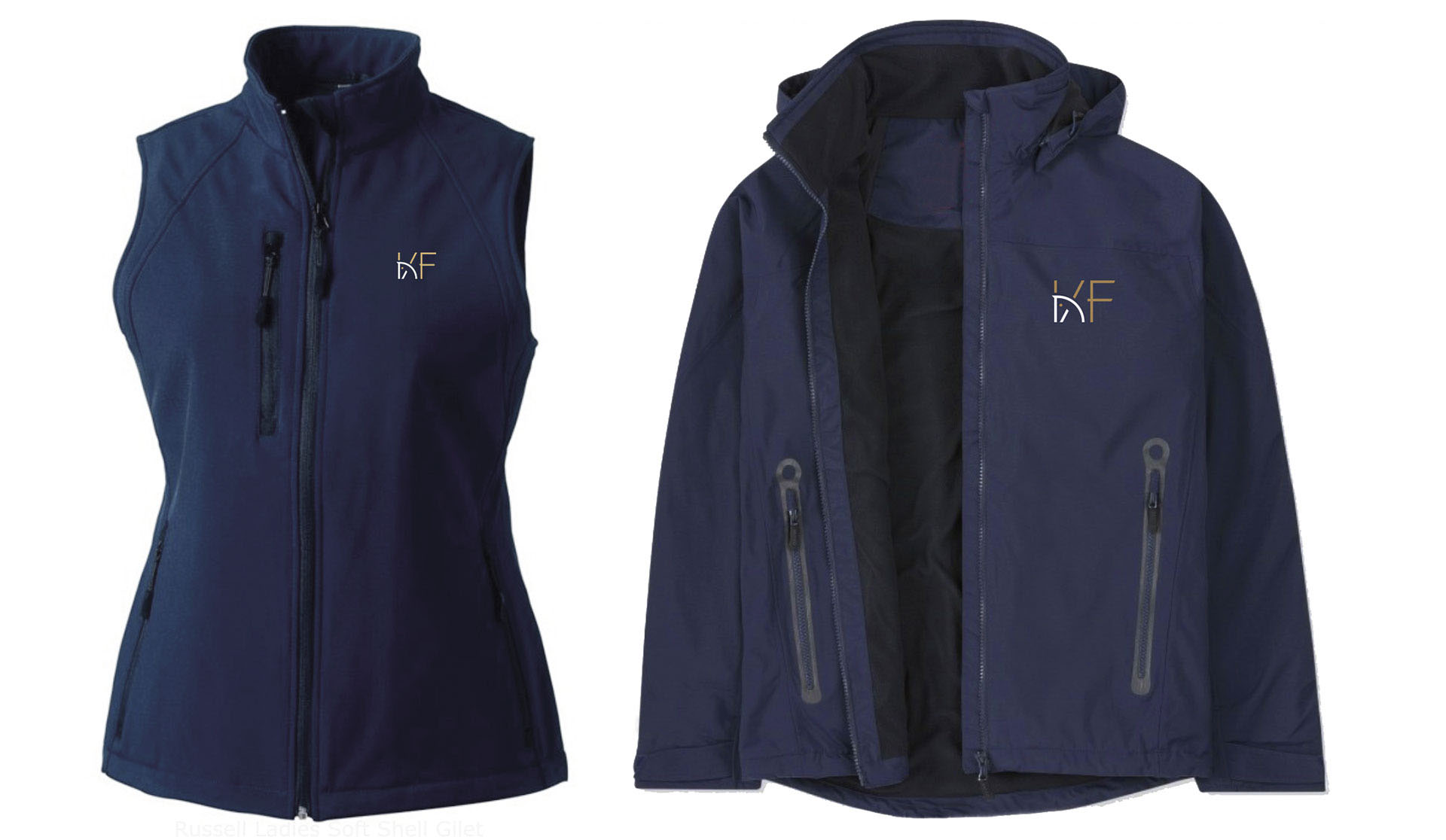 The branding was applied to everything for the horse and rider.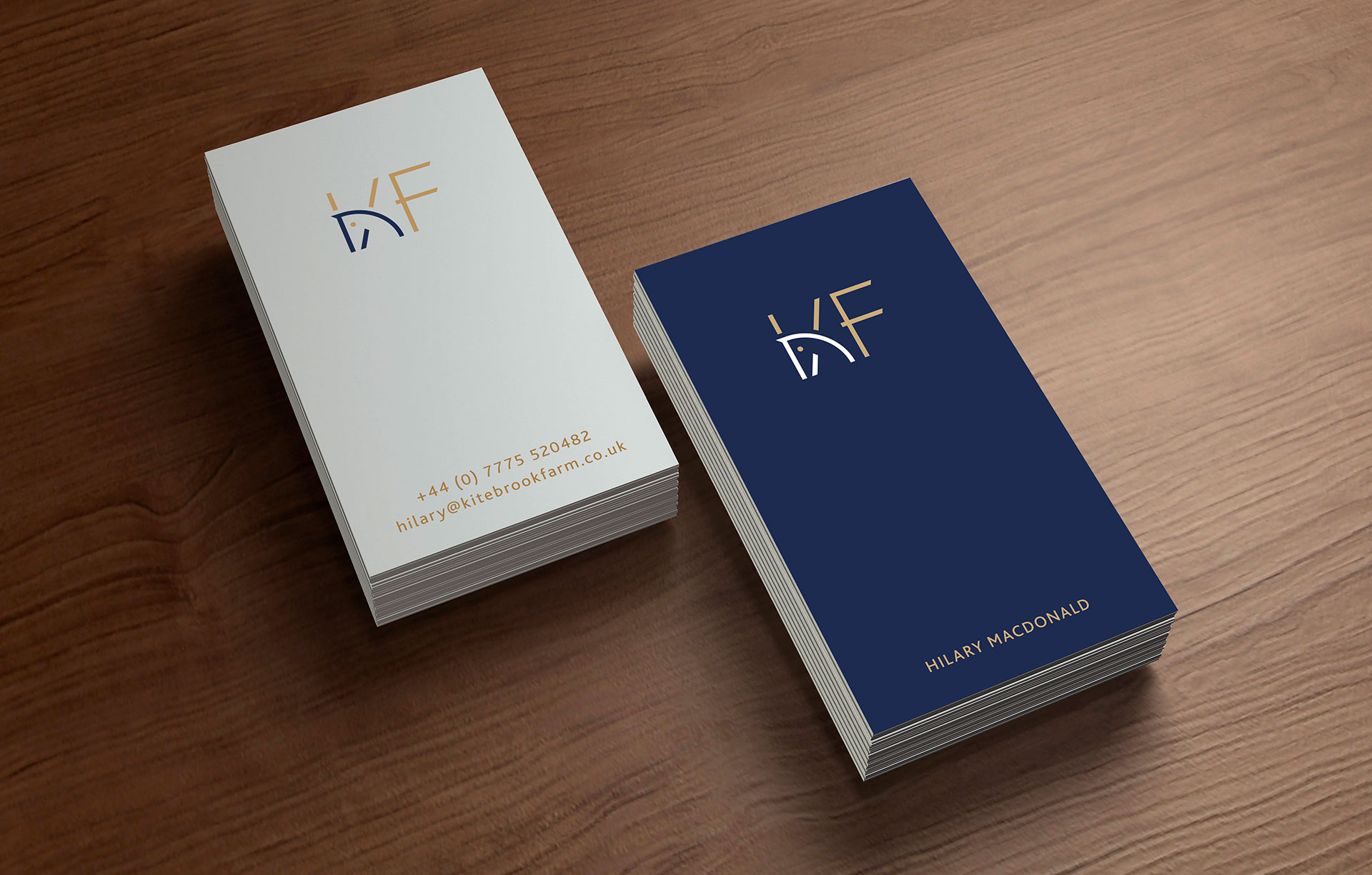 Stationery: Business Cards