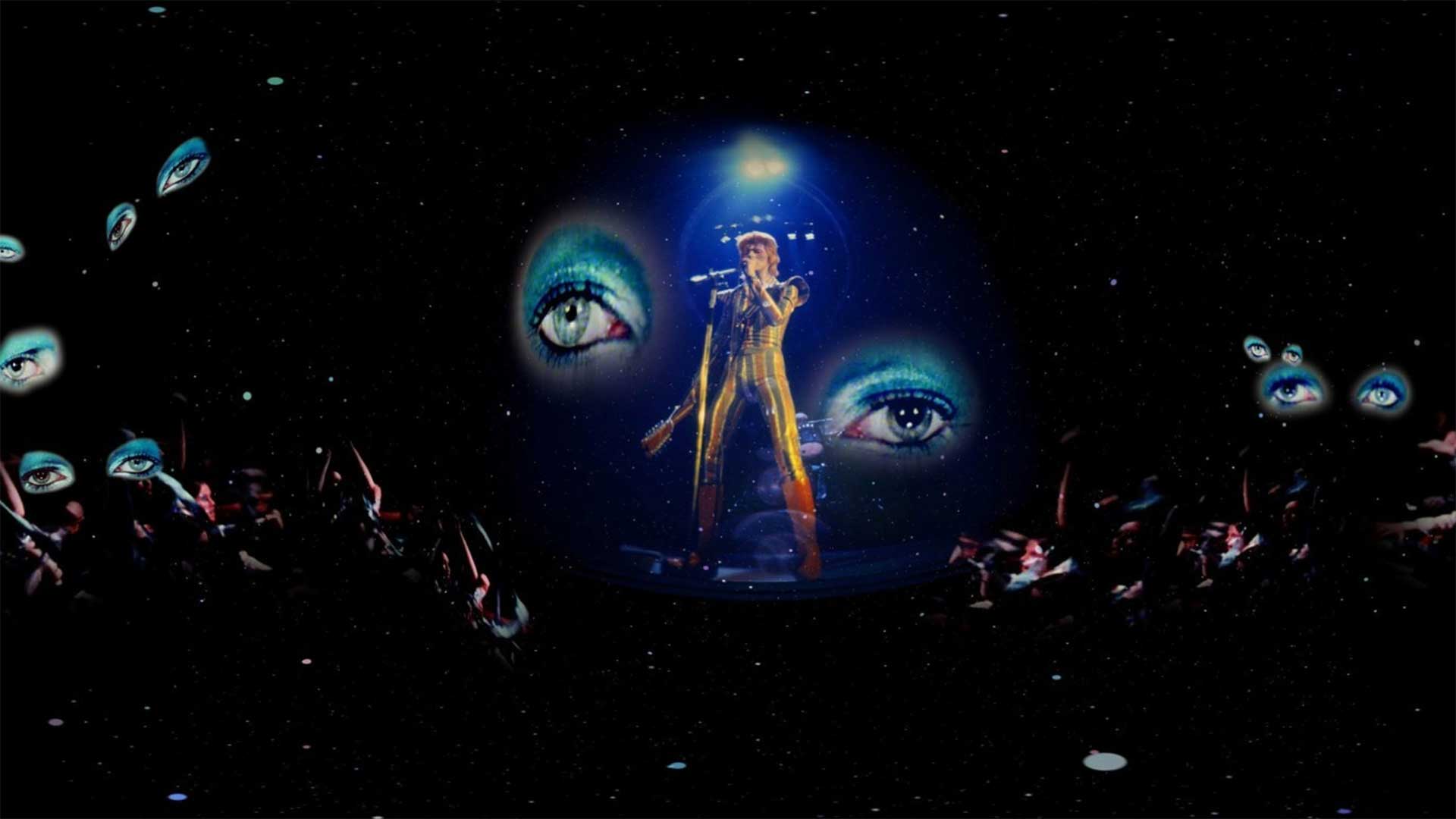 Two years ago I received a request to use a typeface I designed over forty years ago.
Independent virtual reality filmmaker, Travis Hutchison, based in Los Angeles was working on a Ziggy Stardust VR experience thru the work of Mick Rock. He was very complimentary about my typeface which was used on the Live Santa Monica 72 album and wanted to use it for the opening sequence of the Mick Rock experience.

The original artwork had taken me one entire summer holiday to draw. And as far as I knew no digital versions of the font existed. Flattered and having a little free time on my hands I was able with the technology we have today to recreate the typeface in a day.
Just received news from Travis that the project is now live and showing at the Phoenix Art Museum, US