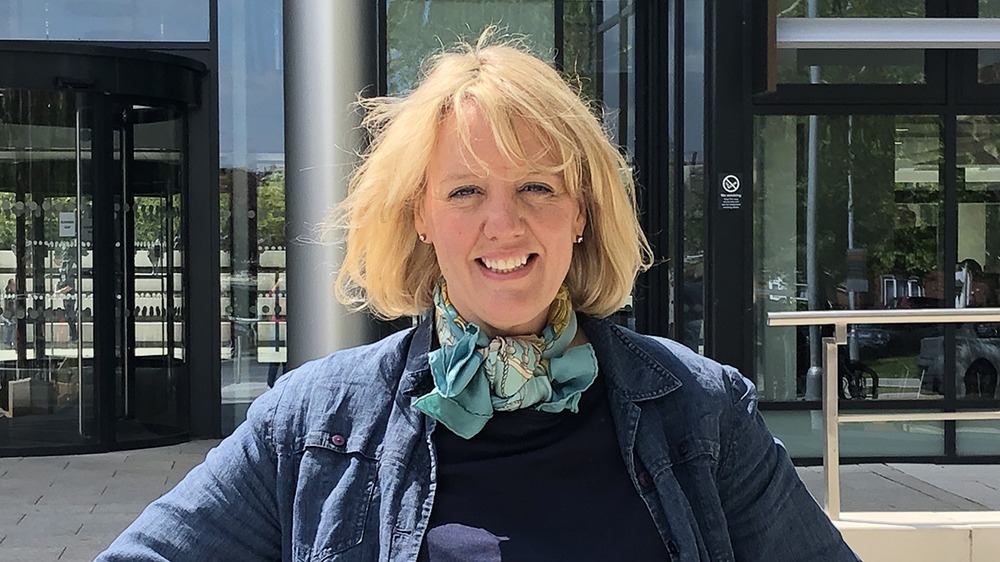 Inspiring Speaker
I deliver our dynamic training courses, workshops and events, and I'm constantly developing my passion for enterprise, leadership and creativity – and for making a difference in the community.
I work with companies and charities of all sizes in a wide range of business sectors. I will help your organisation transform. I will inspire, motivate and train your team and will help you find creative solutions to enhance your brand.
In 2021 following my MBA at Oxford Brookes, I started a subsidiary of Brand Cooke – Who Cares Wins, helping companies to embrace inclusion and diversity in the workplace and beyond.
Experience
I'm an award-winning speaker, sculptor and social entrepreneur. I have a degree in the History of Art and Design from the Manchester School of Art (MMU), a CIM diploma in Marketing, a City and Guild School of Art Diploma in woodcarving and gilding, an MSc in Entrepreneurship with distinction from Birmingham City University, and an MBA with distinction from Oxford Brookes University.
I also went to the Royal Military Academy Sandhurst and became a captain in the Territorial Army's Royal Mercian and Lancastrian Yeomanry and the TA Media Ops Group.
Early in my career, I worked in marketing financial services at PwC in Manchester and Moore Stephens, leading accountants to the shipping industry. Here I rediscovered my interest in maritime art and pursued my passion, to become Britain's only ships' figurehead carver, which led to a position as artist-in-residence / ships' carver onboard London's museum battleship cruiser HMS Belfast. I went on to launch my own international art agency business and became Britain's largest supplier of artwork for Cunard's prestigious Queen Mary 2.
I later set up a professional speakers bureau. My clients ranged from ITV and DeVere Hotel Group to Borough Councils and Universities. In 2009  I embarked upon a European Tour with the Institute for Management Studies delivering one-day training events in London, Edinburgh, Brussels and Amsterdam.
I also enjoyed curating and organising art exhibitions and worked with BT Wholesale to promote the work of highly talented disabled artists with exhibitions and presentations at BT, NYK Shipping, N-Power and the British Paralympic Association.
In 2005 I co-founded Gig-Arts that became a registered charity in 2013. The charity helps aspiring artists with disABILITIES to shine. I was honoured to win two awards for the founding of Gig-Arts – UK Business School Student of the Year for Corporate Social Responsibility, and a British Female Inventor Innovator of the Year award. In order to effectively fulfil my role at Gig-Arts I attended the chief executive course at the University of London's Cass Business School Centre for Charity Effectiveness.